Welcome
Welcome Note from Grant Shapps Secretary of State for Transport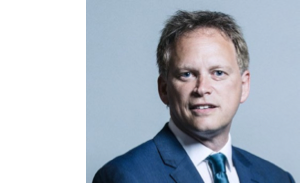 Dear Applicant
Thank you for your interest in the position of Non-Executive  Director (NED) on the Board of the Driver and Vehicle Licensing Agency (DVLA).
DVLA plays a vital role in ensuring that the right drivers and vehicles are taxed and on the road. From maintaining more than 49 million driver records and more than 40 million vehicle records, to collecting over £6 billion in Vehicle Excise Duty (VED), DVLA's work affects a huge number of motorists' everyday lives.
With rapid progress in the development of new technologies, we expect that the way in which people travel will change substantially in the coming years. DVLA will play a vital role in this revolution as the hub for motoring, ensuring that the agency continues to provide excellent digital services to its customers as the organisation continues to transform its services.
In the role of Non-Executive Director, you would have the opportunity to help guide DVLA through this changing landscape. If you are excited by the opportunity to contribute to the DVLA's work, I encourage you to apply.
Grant Shapps
Secretary of State for Transport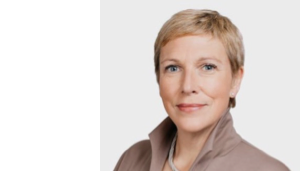 Welcome note from BaronessVere
Ministerial Diversity Champion
For the boards of our public bodies to effectively serve the public, they should also be representative of the public. We need our public appointments to be open to fresh talent, expertise and perspectives, to help us better understand the needs of the public they serve. That is why the government is committed to making our public appointments more diverse in terms of ethnicity, gender, life experience and background.
As Ministerial Diversity Champion for the Department for Transport  (DfT), I want our public appointments to benefit from the strongest possible field of candidates. That means we need more candidates from a variety of backgrounds who can bring their experience and ideas to our boards.
If you are new to the DfT family or to public appointments,  I would like to encourage you to apply for our public appointment opportunities and join a department that is forward thinking and transforming Britain's transport system.
Our dedicated DfT Public Appointments Team would be happy to answer any queries you may have on the process, including how you can improve your application. They can be contacted at DfTPublicAppointments@dft.gov.uk
You will also find a candidate guide on public appointment application hints and tips to help you with your application on all DfT roles advertised on the Cabinet Office Public Appointments website.
We look forward to receiving your application.
Baroness Vere
Ministerial Diversity Champion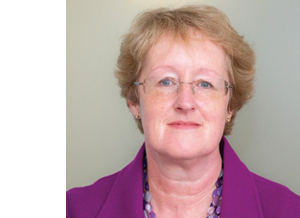 Welcome Note from Lesley Cowley DVLA Chair
"Thank you for your interest in this role. This is a unique opportunity to help shape the strategic direction for services to DVLA's 49 million customers."
Lesley Cowley
DVLA Chair
DVLA's role is to get the right drivers and vehicles taxed and on the road, as simply, safely and efficiently as possible and we are a leader in UK government for providing modern, digital services.
You would be joining DVLA at a crucial and exciting time, with the opportunity to help shape the future and contribute to its continued success.
We are part way through an ambitious transformation programme, making our services more flexible and responsive to better meet the needs of our customers, and supporting cross-government strategies such as the reduction in UK air pollution.
You will be a key member of the DVLA board, able to inspire, support and oversee the executive team and the wider organisation in achieving challenging and innovative strategic and business plans, developing best in class digital services, using flexible, scalable, cutting edge technology with exemplar levels of security to protect the data of DVLA customers.
This role provides a unique opportunity to influence digital services at incredible scale and reach. Our services are used by most households and many businesses of all types throughout the UK.
We would like to draw on a diverse pool of talent. You will be joining a high calibre and high performing Board team. Whether this will be your first Non-Executive role or whether you are a seasoned Non-Executive, this is your opportunity to play a key role in ensuring DVLA's continued success by providing both support and challenge to the senior team. Board members will receive a full induction and ongoing training and support. Each Non-Executive also regularly engages with all aspects of DVLA through department visits, stakeholder engagement meetings, attendance at key DVLA events and participation in DfT Non-Executive meetings.
As a member of DVLA's board, you will be a committed team player and a corporate leader for the whole organisation, including the 6,000 people who make up the DVLA family. This position offers the right candidate a rewarding role in a fast paced, successful and award-winning organisation.
The motoring world is on the cusp of huge change, with big advances in autonomous vehicles on the horizon, and I hope you will consider joining us to help take DVLA forward on the next stage of our transformation.
Best wishes,
Lesley