Introduction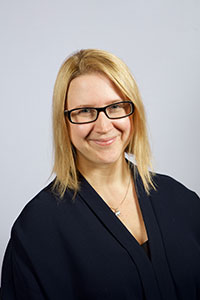 The General Dental Council (GDC) is the UK-wide statutory regulator of around 110,000 members of the dental team.
Our primary purpose is to protect patient safety and maintain public confidence in dental services. To achieve this, we register qualified dental professionals, set standards for the dental team, investigate complaints about dental professionals' fitness to practise, and work to ensure the quality of dental education.
Reporting to the Executive Director, Legal and Governance, you will work collaboratively across the organisation, supporting the GDC's regulatory work, and acting as a trusted adviser to the Executive Management Team (EMT) and, in particular, the Chief Executive. You will be responsible for the GDC's continual compliance with relevant data legislation, and ensuring that our Information Governance Framework is fit for purpose. You will lead a small team to deliver timely data requests, advice and support for projects, training and a system to note and learn from Data Security Incidents.
You will be expected to play an active role in the wider senior leadership team, supported by a high performing colleagues within the Legal and Governance Directorate who work together to share the challenges and experience of management and leadership. Your values and behaviours will be considered as important as your technical skills.
We are looking for individuals with a strong track record of leading on complex data matters, providing pragmatic advice and proactively identifying updates and improvements to Information Governance Frameworks. You will be confident working across the organisation, and with colleagues at all levels including the EMT, and strong integrity and a can-do approach. You will be a supportive manager, who ensures that the team you are leading can deliver the business as usual and improvement work required.
Equality, diversity and inclusion are important in everything we do. We are committed to treating everyone fairly and with respect. We aim to create an inclusive work environment, where staff can be themselves. As part of the GDC's leadership team, you will have a strong understanding of and commitment to the principles of equality and diversity and their application in public policy.
Lisa Marie Williams
Executive Director, Legal and Governance