Welcome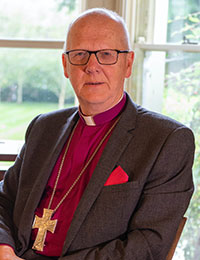 Welcome to the recruitment site for the next Diocesan Secretary for the Diocese of St Albans. Thank you for your interest in the role. I hope that you find these pages useful and informative.
The Diocesan Secretary is the chief lay officer of the Diocese.   The role is strategic and collaborative, and involves the care and supervision of colleagues, strong management, forward thinking and the management of change as the diocese responds to new challenges and opportunities.
As a member of the Bishop's staff team, the Diocesan Secretary contributes directly to strategic objectives and to 'Living God's Love', which is the ongoing vision of the Diocese.
If you consider that this role might be for you, or you want to know more, please contact us for a conversation. You will find the details on the How to Apply tab.
Thank you again for your interest.