Welcome
A WELCOME FROM COUNCILLOR SUSAN BROWN, LEADER OF THE COUNCIL AND CAROLINE GREEN, CHIEF EXECUTIVE
Thank you for your interest in joining the leadership team at Oxford City Council and taking up a unique opportunity to shape the city's future and improve the lives of the people of Oxford.
Oxford is no ordinary city. It has all the characteristics, vibrancy and ambition of a much larger city, in a compact geography. Globally renowned, it is an international city with a fast growing and dynamic economy, home to world leading scientific and medical innovation and a growing high tech sector. The city's beautiful historical and natural environment and vibrant cultural scene make it an attractive place to live and work and draws millions of visitors each year. It is an ethnically and culturally diverse city with two very high profile universities and with the  highest proportion of students to residents anywhere in the country, it is also a youthful and mobile city. It has history stretching back 1,000 years but is also world famous for innovation, entrepreneurialism and finding solutions to problems (as the Oxford COVID-19 vaccine has illustrated).
The council is an equally ambitious organisation at the heart of city life. Our vision is for Oxford to be a world-class city for everyone by creating successful places in which to live and work, supporting our communities and addressing the climate emergency, we will build a fairer, greener city in which everyone can thrive.  That means working with our partners to address the major challenges facing the city: tackling Oxford's housing problems by building more affordable, high quality housing and improving the private rented sector; working with the County Council to reduce road congestion and air pollution in our medieval city centre, tackling inequalities and ensuring all our citizens benefit from Oxford's success. Tackling the climate emergency is the world's biggest challenge and we are playing a leading role in the city's journey to a zero carbon future.
We have ambitious and exciting opportunities for future development in the city, including a new Innovation District which will transform the West End of the city, regeneration of Blackbird Leys and transformation of the transport system in and around Oxford. We recognise the importance of working with our partners, including the Oxfordshire Local Enterprise Partnership, the County Council and our neighbouring districts which in recent years through our partnership the Oxfordshire Growth Board, we have succeeded in securing £500m of investment to support long-term sustainable growth in Oxfordshire.
We take an entrepreneurial approach, which we call the Oxford Model, using our two wholly owned companies, involvement in a number of joint ventures, and our assets, in order to achieve the Council's policy aims and to generate income to support a wide range of services.
Whilst the council faces the challenges of financial, economic and the social impact of COVID and supporting our communities and businesses to recover from the pandemic, it also has the foundations and potential not only to succeed in meeting these challenges, but also to emerge stronger than ever as a leading local authority that is collaborative, focused on the future and delivering benefits for the communities we are proud to serve.
We are looking for two exceptional, creative and collaborative individuals to be at the heart of a council with big plans for transforming services, improving neighbourhoods and empowering our communities.  Success in these roles will require people who fully embrace our commitment to inclusion and diversity, with people at the heart of everything we do.  With our new Chief Executive, Caroline Green, you will lead our talented, dedicated team of staff and work with our passionate and skilled members, and in collaboration with our partners on the next stage of Oxford's amazing journey.
If you are excited by Oxford's ambitions and feel you have the abilities to match them, we would be delighted to hear from you.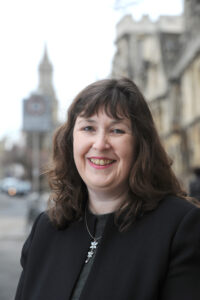 Cllr Susan Brown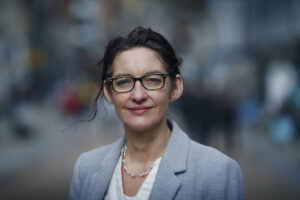 Caroline Green