Welcome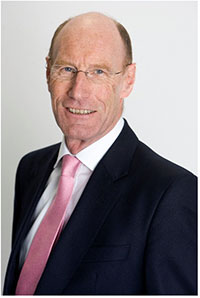 Thank you for your interest in becoming a Trustee of The City and Guilds of London Institute, a registered charity with a Royal charter. The City and Guilds of London Institute was founded in 1878 by the Corporation of the City of London and 16 livery companies (the Guilds) to protect and promote the standard of technical education.
Our vision is for a world in which everyone has the skills and opportunities to succeed.  Our purpose is the same today as it has always been: to help people, organisations and economies develop their skills for growth. Put simply, we develop skills that help people into a job, progress on the job, and move into the next job. 
Our heritage makes us uniquely positioned to understand the future of work and learning. We have always worked closely with industry and adapted to changing technical, social, and economic trends to anticipate and fill skills gaps. Together, our group of businesses set the standards for work-based and corporate learning, on-the-job development, and skills recognition around the world. We make skills and careers portable.
The outcome is more confident, mobile, and work-ready candidates, more capable and inspiring leaders, more productive workforces, and successful economies.
Our Trustee Board works collectively with the Group CEO and the executive team to govern the Group and take decisions that will help us grow and achieve our ambitious goals.
We are looking for two further Trustees to join the Board, one of whom we would seek to appoint as Treasurer.  This individual should bring a breadth of financial experience, will have experience of being a CFO or Finance Director level or equivalent, ideally as a qualified accountant.  The other Trustee we ideally would like to have experience in technological and digital transformation and delivery in fast-changing, agile and innovative commercial environments.
We want to continue to increase the diversity of our leadership and particularly welcome applications from women, disabled and Black, Asian, and Minority Ethnic people, as they are currently under-represented on the Board.
If you share and feel inspired by our purpose, have a track record in inclusive leadership and an interest in workplaces of the future, we hope that you will take this opportunity to read through the information presented here.
We very much look forward to reading your application.
Sir John Armitt, Chairman of The City and Guilds of London Institute