Welcome
Welcome and thank you for your interest. This site provides information on the new roles of Operational Director Adult Social Care, Head of Learning Disabilities and Mental Health, and Head of Complex Care
Brent is a borough characterised by change. It is a place where new communities have always settled, regularly adding to its distinctive diversity, and this continues today. Regeneration is also changing the face of the borough, in Wembley, South Kilburn, Alperton, Harlesden, Church End, and elsewhere. And we are growing – around 335,000 residents today, projected to increase to almost 350,000 by 2023, and over 375,000 by 2030.
Our residents are living longer too – the number of residents aged 65 and over will increase by 15% over the lifetime of this Plan, and by 41% by 2030.  This is to be celebrated, as advances in medical care give people more years with their families. However, a growing and ageing population poses real challenges for the council in ensuring services for those that need them.   It also means Adult Social Care not only supporting more people of all ages who need care, but also leading the wider response, working closely with Health, Public Health and Housing, to ensure we enable everyone to live independent lives.
This challenge is even greater because of funding pressures.  Nationally, councils have lost 63% of their funding from the government since 2010, and in Brent we have had to save £164 million. We have been required to make significant further savings over and there is continuing pressure on budgets.  In Adult Social Care we have sought to transform the support we provide with a focus on, and corporate commitment to, lifetime housing, extra care and supported living, to enable us to meet financial targets, support people to remain independent and provide good quality care at home and in care homes.
It is within this challenging context that the council has set out a vision for 2023 in our Borough Plan. Achieving it will require us to focus on the things that matter most and where we can make a real difference to the lives of our residents both directly in the care we provide, but also indirectly through the way we spend the Council's money.  For example, the current implementation of a new homecare framework delivers London Living Wage for all homecare staff, consolidates links with Primary Care Networks and supports local business.  We will need to continue to explore and innovate, using our resources in the most effective way: securing the services that people need and supporting and working with local communities and businesses.   This will mean working collaboratively across the Council and with partners – statutory and non-statutory.
Adult Social Care is part of the Community Wellbeing department and together we have a clear focus on working together to support residents, families, and communities.   The department brings together a range of services and support which enable us to have a clear focus on accommodation as a building block for long-term wellbeing and independence and to deliver genuinely multi-disciplinary working for people of any age with more complex needs.   We have strong partnerships with health organisations and work closely on a range of practical and impactful projects, including integrated discharge pathways and a systems leadership approach to care homes, which puts providers at the centre and ensures there is support, challenge and accountability across the system.   We also work closely with the community and voluntary sector. Covid has reinforced those relationships, but now we have to take the opportunity to learn the lessons of the pandemic response and build them into business as usual as we move into recovery.
By working together we can all help Build a Better Brent, making a real difference for those who need us most.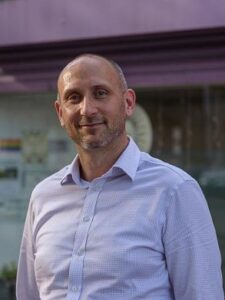 Phil Porter,
Strategic Director – Community Wellbeing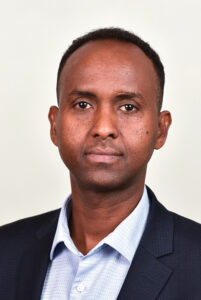 Cllr Farah,
Lead Member for Adult Social Care