Welcome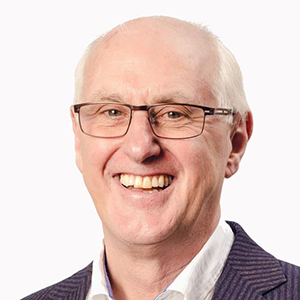 Hello,  
Welcome to Versus Arthritis. Thank you for taking the time to consider the opportunity to join us as our next CEO.  
Versus Arthritis is at an exciting stage in its development. When we created the charity through the merger of Arthritis Research UK and Arthritis Care, our driving ambition was to deliver more for people with arthritis. Our new CEO will share our passionate conviction that our beneficiaries must be at the heart of everything we do. We're proud of what we've achieved in our first three years but there is still much to do. We need a CEO who can build on the huge opportunities that we have created to ensure that we are there for the long term to support the 10 million people living with arthritis in the UK.  
We have a strong heritage in research and we are committed to maintaining our standing in this area, but we must also dramatically increase the reach of our services to ensure we realise our potential. We are looking for a CEO who can drive a significant growth in our profile, our influence, our services and our supporter base and who can lead the charity toward sustainable success. We'll need to change what we do and how we work, and our new CEO must be ready and able to lead that change.  
We need absolute clarity on our priorities and a commitment to stick with them, evolving our offer and our ways of working as we do so. Central to this change will be ensuring that we optimise the use of data and digital, develop a new service delivery model and grow our support.  We need a CEO who is ready and able to engage in debates about the scale and pace of our impact in these areas. You'll also need to lead innovation and creativity and play a particularly active role in helping us develop the most effective ways to diversify our income.  
Internally, you'll need to be a visible and vocal advocate for ongoing work on our organisational culture, ensuring our stated commitments to inclusion and wellbeing are reflected in the day to day lived experiences of our staff and volunteers.  You'll need to be able to lead this work with authenticity and genuine commitment, understanding why getting this right is so important and actively engage and lead the organisation through the challenges that this work can at times create.  
The Board and I are excited to begin the next phase of Versus Arthritis history:  people with arthritis need us to do more, and we are looking forward to working with a new CEO who can help us deliver for them.   
Rodger McMillan
Chair of the Board of Trustees