Welcome - Executive Director, External Affairs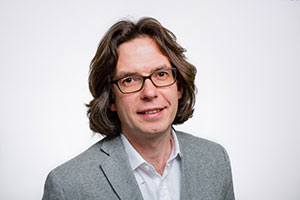 Dear candidate,
It's an exciting time to be joining Sustrans. Our vision, of a society where the way that we travel creates healthier places and happier lives for everyone, has never been so relevant – or so important. Walking and cycling have helped millions of get around and stay healthy during the pandemic. Making it easier for more of us to walk and cycle for more of our daily journeys is key to building back better, and combatting the global challenge of reducing carbon emissions.
If you are looking for a steady-state organisation then I suggest you look elsewhere. But if you are interested in a role where you can bring your energy, expertise and experience to shape how one of the most relevant charities in the UK operates, then please, keep reading.
Sustrans has grown significantly in recent years, in size, but most importantly in terms of our impact.  We have a clear strategy, focused on two priorities cascaded through the organisation via a set of objectives and rigorous targets. We are finding and attracting funding from multiple sources, and together with our partners we are making a real difference across the UK's nations and regions.
In recent years our brand profile has increased. We are moving away from being perceived as a charity for cyclists, and towards the richer vision that now guides us. There is still much to do – in how we communicate who we are, how we build and grow a supporter base that can help us drive the change we want to see, and how we work to influence not just politicians and other decision makers but communities across the UK. All this at a time when much of our agenda is firmly in the spotlight, and where views can be polarised and positions entrenched. We have a critical role to play in building broad support for our vision and for the change that is needed to help us all live and move well together.
The Executive Director for External Affairs will be taking on leadership of a recently strengthened and reshaped team, and have significant opportunity to shape our future direction. You will be joining a collaborative and highly functional Executive team. We have a great mix of wide-ranging experience from other organisations and sectors, combined with deep knowledge of Sustrans and the work that our teams do.
This is a fantastic opportunity to join us on our exciting journey and together make a real difference to communities across the UK. I look forward to receiving your application.
Best wishes,
Xavier Brice
Chief Executive Officer