Interview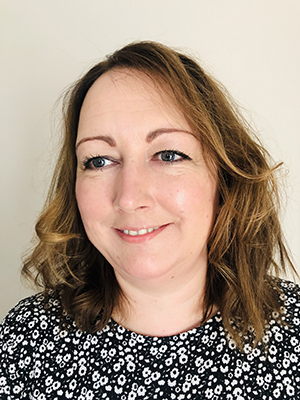 Interview with Caroline Bruce
Caroline Bruce is the Strategic Director of Environment & Leisure at London Borough of Southwark, and the three Director positions we are recruiting to will report into her. As a way of you getting to know her, I have asked her a few questions about her career, Southwark, her directorate and the people she is looking to appoint to these critical leaderships posts.
Tell me about yourself? 
Well I'm local government born and bred! My first job at 17 was as a trainee payroll clerk for Kent County Council and I worked my way up through the council, through project management roles, and eventually to Director of Highways. From Kent I moved around the country a bit  – Northumberland, Rotherham, and three London boroughs – taking on strategic director roles covering areas like environment, leisure, planning, housing and regeneration.
Work is incredibly important to me and I can afford to work hard as I have a great group of friends and a large family who support me and love getting together – so COVID has been a real challenge for me as it has for all of us. I have four children who are all grown up now, and three young grandchildren, so it's a really exciting time for my personal as well as my professional life.
Tell me about Southwark? 
Southwark is an incredible place, full of incredible people.  It's such an exciting council in a vibrant and fabulous part of London. It was the council's values that really drew me to it, which you can quickly see are shared by staff across the council.  My department plays a key role in doing that in partnership with others inside and outside the council.  For anyone that has caught Council House Britain on Channel 4, you can see the values are real and felt by everyone – treating residents as valued members of your own family, and spending money as if it's from your own pocket.  Simple values which set the culture of the organisation.
How long have you been at Southwark, and why did you join? 
One of the highlights of my career was the nine months I spent in Rotherham, working with commissioners, members and the new chief executive to help get the council back into a good place after its child protection failings.  It was really rewarding, with a strong sense of everyone pulling together to turn things around.  I wanted to work in a place that I felt a similar emotional connection with, and where there was a strong sense of a corporate endeavor to deliver for residents and to tackle inequality so that everyone can achieve their potential and benefit from London's economic prosperity.
I've now been at Southwark for just over a year, and the feelings of hope I had when I joined have got even stronger.
Can you tell us about Southwark stands together, why it was formed, why it is important to the council but also why it is important to you? 
Southwark Stands Together is the council's response to the brutal killing of George Floyd and the inequalities that have been brought into focus as a result of Covid.  But these are the catalysts to a longer, more pernicious reality, that many face on a daily basis based on ethnicity.  Racism pervades our society, and Southwark Stands Together says that it has no place in our society and we are going to tackle the causes head on.  I'm incredibly proud to work in a place that is prepared to take this approach.
Your directorate is going through some critical change, can you tell me a bit about what you are looking this change to achieve?
In a nutshell it's about being fit for the future. But it has several strands to it, not least the recruitment of permanent directors to these key positions, and then filling the many vacancies below that which are covered by temporary and acting up arrangements.
We need to respond to the financial challenges of local government, and the impact of Covid on our budgets, and we have to move beyond a response to Covid towards a progressive recovery, that includes rethinking the world of work for all staff, and not just those based in offices.  And there is also a key part about leadership, and ensuring that managers are well placed to lead their teams across the strategic, operational, financial and performance dimensions.  A new model of empowerment will be critical to success.
When you think about the three positions, what would you like interested candidates to be able to demonstrate?  
Technical competence is critical, but it's not enough.  These are senior leadership roles, and staff and members will be looking to ensure that the very best candidates are selected.  For me that's about being able to demonstrate a fit with Southwark's values, and a naturally collaborative, team-first style, an ability to thrive in complex and ambiguous situations, to focus on what's important and to genuinely want to do what's necessary to deliver the Leader and Cabinet's agenda for the benefit of Southwark's residents.
I'm looking for people who are prepared to be brave and challenge the status quo, who value the role of members and who can bring staff and unions along with them.  A special place, and I'm looking for special people.