Welcome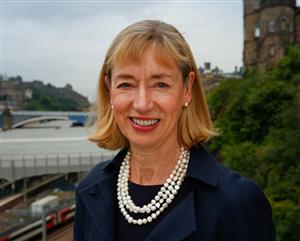 Welcome from the Permanent Secretary
Thank you for your interest in joining the Scottish Government – I'm delighted that you want to be part of our team.
This is both a challenging and exciting time for Scotland and the Scottish Government. We have been at the forefront leading the country's response to the coronavirus pandemic, which has proven to have disproportionate impacts on minority ethnic communities and Scotland's most vulnerable people. Simultaneously, the emergence of the Black Lives Matters movement has exposed deep-seated institutional inequalities and prejudice which have a direct impact on the lives and wellbeing of our workforce and Scotland's citizens. As we build back from the coronavirus pandemic there's an opportunity to disrupt the status quo and turn words into decisive action leading to significant change.
That's why I seek a leader for a new Directorate, focused on embedding human rights and equality at the heart of everything we do. You will work across all aspects of public policy development including race equality, social isolation and hate crime while helping the organisation meet the collective aim of achieving the wellbeing economy and outcomes of our National Performance Framework. You will drive a culture of equality and influence colleagues to take action on inclusion and human rights issues across the Scottish Government, championing our agenda to transform the organisation into an inclusive workplace that values diversity and reflects the society we serve. You will also challenge us – the what and the how – and hold us to account, evaluating and measuring our pace of change.
As one of my top leaders, I am looking for someone from any background, with inclusive and collaborative leadership skills. Someone who can influence policy making and drive bold, creative solutions while role modelling our values and bringing out the best in our talented teams.
If the challenge of this role excites you and you think you have the values, skills and experience to fill the role, I look forward to hearing from you.
Leslie Evans
Permanent Secretary, Scottish Government