Letter Of Welcome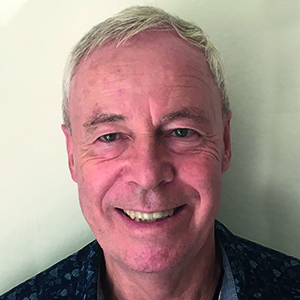 Thank you for your interest in joining Royal Voluntary Service, Britain's leading volunteering charity.
We believe that volunteering is good for the nation, good for our communities and good for individuals. We have been inspiring the gift of voluntary service since 1938 when we were established by Lady Stella Reading to help communities prepare for the impact of war. Since then over three million people have continuously adapted to deliver activities that meet the most pressing needs of the day.
We want our unique philosophy of volunteering to continue to motivate a Britain where millions of people are engaged voluntarily in giving their time, talent and life experience to support our much loved NHS and local communities. This vision is captured in our five year strategy 2018 – 2023, which focuses our volunteer led services on two particular needs  in Great Britain:
–        Support to our NHS so that is has more time to care – our volunteers have worked within the NHS since its inception and today they are active in hundreds of hospital sites across the UK.  With a focus on improving patient experience and outcomes, our NHS Offer, 'Step Up', delivers a broad range of on ward and retail support.
–      Support across our communities to create opportunities for people to age in the way that they want – our volunteers deliver high impact as they assist thousands of older people every month to live healthier and happier lives.  Through a combination of volunteer led and commissioned services we seek to provide a range of activities that generate physical, mental and well-being benefits.
The potential that volunteering has to make a positive mark on our society and communities is vast. This is why we recently commissioned and published "Kickstarting a Volunteer Revolution" – a study to explore ways in which the wider population can be engaged in volunteering. This confirmed what we have long understood – that there is a pool of potentially millions of new volunteers who could be inspired by us to see volunteering as part of who they are.  We want to collaborate with others to be the catalyst for change, engaging those who are currently excluded from volunteering for a variety of reasons.  As an organisation that offers creative thought leadership on how society has changed and why we need to adapt, we are on a mission to help our population see the impact that their gift of time has on society and on them as an individual. We hope that our ambition excites you.  We need more people to work with us at trustee level and we want you to share our determination and vision to succeed.
Within this pack and in conversation with Green Park, you will learn more about our work, the diverse range of people that we support and the sort of experience and knowledge we are keen to have on our trustee board.  Everyone is welcome at Royal Voluntary Service and I look forward to meeting you. If you feel inspired by our work and the power of voluntary service, please do get in touch.
Stephen Dunmore OBE
Chair