Welcome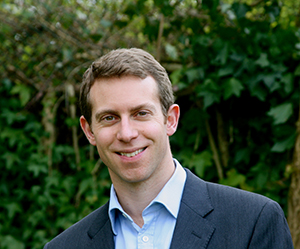 Prince's Trust International has weathered the storm of Covid-19 and seen our impact almost double in 2020-21. As we deepen our work around the world, we are recruiting a new Director of Fundraising to ensure that our income keeps pace with the growing need for our programmes and interventions.
Prince's Trust International was created by HRH The Prince of Wales in 2015 to tackle the global crisis of youth unemployment – building on 40+ years of success in the UK. Working sustainably with international partners to create innovative and impactful solutions, we have now supported over 20,000 young people.
Drawing on the programme portfolio developed by Prince's Trust in the UK we support delivery of education, employability and enterprise programmes and other interventions across a variety of countries. We currently work across five regions and with partners in 13 countries: Barbados, Jamaica, Trinidad and Tobago, Greece, Malta, Serbia, Jordan, Ghana, Kenya, Rwanda, India, Pakistan and Malaysia. During this last year we have also invested in new digital innovations and are looking to increase this strand of work. We are interested in the scope to commercialise these activities and potentially develop our consultancy and licensing arrangements too.
As the world emerges from the Covid-19 pandemic, the need for our programmes is increasing. Young people have largely put their lives on hold and it is now time to ensure that they are supported through their education, into work and into realising their business ideas.
Prince's Trust International believes that every young person deserves the opportunity to succeed. In order to maintain our momentum, we are seeking a new Director of Fundraising with entrepreneurial drive, a proven track record of raising millions in new resources, and a strategic mindset to find funders for our innovative programmes. We are a growing organisation so you will need to be flexible as well as inspirational, with a passion for inclusivity and promoting cultural diversity.
If you share our values and our ambition; if you have proven leadership skills; if you are able to grow our partnerships to make a significant impact in countries across the world; if you have an entrepreneurial spirit that can spot opportunities while keeping focus in uncertain times, then we welcome your application for this post.
Thank you for your interest.
Will Straw
CEO, Prince's Trust International