Welcome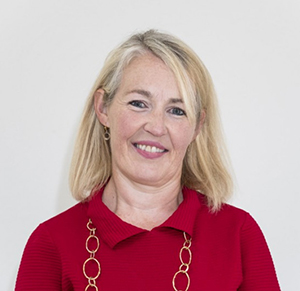 Hello
Thank you for your interest in the Director of Finance and Resources role at Plan International UK.
I'm immensely proud of our work, particularly over the last 12 months during which we developed our new organisational strategy, setting out the goals and enablers that will help us achieve our purpose; to advance children's rights and equality for girls. This work has been informed and influenced by global events in 2020, leading to a strategy that we believe is ambitious, adaptable and agile.
To deliver it successfully, we know there are significant changes that we'll need to make to how we operate. It's against this backdrop that we seek a Director of Finance and Resources to join our newly configured Leadership Team.
Of course, the scope of our strategy and the Director role is much broader than responding to the events of the last year.
More than a billion people have been lifted out of extreme poverty in the last 25 years, with global poverty rates halving since 2000. Deaths of children under 5 halved between 2000 and 2015. Girls are less likely to be married and to have children before the age of 18 and are more likely to use contraception and obtain maternal health care. They are less likely to experience female genital mutilation.
But huge challenges are threatening to roll-back this progress. The climate crisis is reversing hard-won development gains and exacerbating poverty. COVID-19 is already devastating the lives and livelihoods of many and threatening long-term setbacks to progress. There is shrinking space for citizens – including girls and young women – to speak out and challenge injustices, and there is a pushback against progress on gender equality. The rights of the most marginalised are particularly affected, and gender inequalities are magnified.
Faced with these challenges, we want to be bolder, to be more youth-centred and to become a leading voice for change for the world's girls and young people. We want to ensure we have a culture that allows our people and organisation to thrive and to 'think digital' and harness new technologies and ways of working. In an uncertain economic environment, we need to ensure our long-term financial sustainability by maximising our income and more effectively manage our resources to ensure our work and programmes have real and lasting impact.
We have a lot of work to do. If you're motivated by our purpose, enthusiastic about making an impact through the Director of Finance and Resources role and keen to play a part in leading Plan International UK through these challenging, exciting times, I'd love to hear from you.
Rose Caldwell
CEO, Plan International UK