Trustee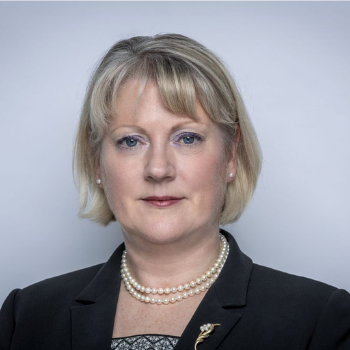 Welcome to Great Ormond Street Hospital Children's Charity.
Thank you for your interest in joining us at GOSH Charity.
GOSH Charity exists to transform the lives of seriously ill children from across the UK through research, care and advocacy by working in partnership with Great Ormond Street Hospital and the UCL Great Ormond Street Institute of Child Health.
This extraordinary Hospital has always depended on charitable support to give seriously ill children the best chance to fulfil their potential. Many of the children that pass through the doors of the hospital everyday have rare and complex conditions  and urgently need life-changing, specialist treatment. We know all too well that diagnosis can be difficult, and the burden of disease can have a profound impact on the child and their family. There is an urgent need to improve this situation and we know that we can make an extraordinary life-changing difference to the lives of children from across the country.
Non-executive appointees to the Board (Trustees) are a key part of GOSH Charity. Trustees volunteer their time and expertise freely, come from a variety of backgrounds and bring a wealth of experience to our Board. Following the recent retirement of one of our long-standing Trustees, we are looking to recruit an enthusiastic individual to share our passion to help transform the lives of seriously ill children.
This is a unique opportunity to take on a crucial role as a member of a committed and passionate team of Trustees. You will be joining GOSH Charity at a critical time  as we launch our new five-year Organisation Strategy, led by our Chief Executive, Louise Parkes. The key areas of focus in the Strategy are on delivering impact, growing and diversifying our income, and working in partnership. These key areas are underpinned and strengthened by the enablers of digital, culture and innovation, supporting the Charity to thrive and meet the challenges ahead. A significant deliverable within this Strategy is to support the Hospital with one of the most significant and ambitious redevelopment projects in our history, the Children's Cancer Centre. This project is in its very early stages and will require us to transform our fundraising and work in partnership to ensure the Children's Cancer Centre vision is realised, not only as a state-of-the-art building, but as the future treatment of children with cancer.
Joining our Board of Trustees is a great opportunity and an extremely rewarding experience.  Enthusiasm, commitment, and your willingness to give your time (typically around 1 day a month) is what really matters. Diversity of thought and experience is invaluable, and we would welcome your interest.
If you are excited by the opportunity to make a difference to the lives of hundreds of children across the UK, please take a look at the information in this pack and have a conversation with Green Park who will tell you more about our work. GOSH Charity is an inclusive organisation where everyone is welcome.
Thank you for your interest.
Anne Bulford CBE, OBE
Chair of Trustees