Welcome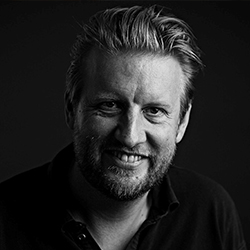 Hi there,
Thanks for taking the time to consider our Chief People Officer role.
I hope that as you learn more about the role you will be excited to join us. You'd be working closely with me in leading Genomics England Ltd, or "GEL" as we often say, into an exciting new chapter. If we get this right, we'll transform the way healthcare works, and our people will have the time of their lives doing that.
At GEL we turn science into healthcare using technology. With the consent of participants and the support of the public, we are creating a lasting legacy for patients, the NHS and the UK economy. Initially this was through the sequencing of 100,000 genomes. Now we're moving toward a future of bringing the insights from deep genomic research to bear on the mainstream of healthcare. What we do is for everyone, free at the point of care via our partnership with the NHS.
To deliver on this mission, we're changing a lot as an organisation. We've moved from functional teams to a model anchored on the services we provide to NHS colleagues and the research and biotech community. We now have multi-disciplinary product teams in support of those services. For a lot of people at GEL that's a big shift from the past, and one they're adapting to. There's been a lot of change in the last year: most of the top team are new; about a quarter of the whole organisation have joined in the last 9 months; we've moved like many organisations to a fully remote model.
Historically, GEL was set up as a project – now, as we scale, we have a chance to put in place sustainable and cutting-edge practices to attract, support, develop and retain our amazing people. We have to seize that opportunity with both hands. So we're looking for a Chief People Officer who is excited by our mission, keen to get stuck in, and ready to play a key leadership role in our organisation as part of the Executive team. Someone who'll be responsible for guiding the organisation's drive to attract, recruit, retain and develop a truly engaged and diverse organisation.
Personally, I'm looking for someone to work really closely with me, challenge me, have fun, bring fresh thinking, and get things done in a high energy "sleeves rolled up" way. If you're excited by this outline of the role, we'd love to talk.
With best wishes,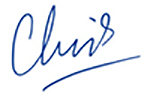 Chris Wigley