Welcome letter from Richard Collier-Keywood, Chair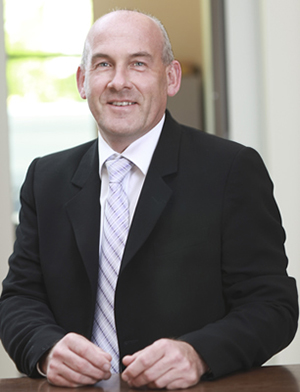 Thank you for your interest in becoming a Non-executive Director of Fair4All Finance Limited.
In 2018 the Government announced that a further £330m would be unlocked from dormant bank accounts – money that customers have not touched for 15 years or more and where banks have been unable to contact those customers. The Government has decided that £55m of the £330m will be allocated to increasing the use of fair, affordable and appropriate financial services, with a particular focus on using the money to increase access to affordable credit. This is a great opportunity to look at ways to support individuals in financially vulnerable situations.
It was agreed that this objective would best be delivered through a new independent organisation, Fair4All Finance Limited, sitting outside of the control of Government but working with Government. It is a privilege for me to have been appointed the founding Chair of this exciting new organisation. We currently have five other non-executive directors appointed to the Board and we are now looking to appoint three more non-executives to complete our Board and to support the governance of the strategy and direction of the organisation.
The people we select will have a unique opportunity to help build the organisation and to create an enduring legacy of increased inclusion in financial services for those on lower incomes, helping to solve the problems of access to affordable credit together with a number of other problems people in vulnerable circumstances have in accessing affordable and fair financial services.
It follows that the right candidates are likely to have an impressive combination of skills and experience. We are seeking individuals who can bring perspective, challenge and support to this issue. You may already have considerable experience in the financial services or financial inclusion sectors, or you may have experience from elsewhere that you can bring to help shape this ambitious initiative. If you think that you have skills and experience which we need, we would love you to submit an application.
Best regards,
Richard Collier-Keywood
Chair