Welcome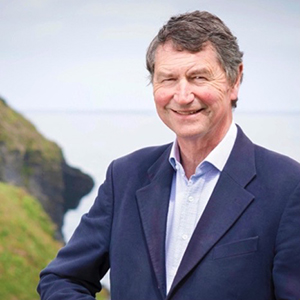 Welcome from Sir Tim Laurence, Chairman of English Heritage
Dear applicant,
Are you willing to commit some of your time, energy and experience to help us care for some of the most important historic sites in England, and keep the story of England alive for future generations? We have two vacancies to fill on the Trustee Board. Join us and you'll be helping our skilled and enthusiastic people in their work, and bringing pleasure and understanding to our millions of members and other visitors.
You probably already know that we were a public sector body from inception in 1983 but made a bold transition in April 2015 to become a charitable organisation. We are on a pathway to full independence from Government and, although this Covid-affected year has been a setback, we remain fully committed to that goal. In our first five years we have completed more than 20 major capital investment projects. We have built new facilities for visitors, installed innovative interpretation, conserved buildings and restored significant historic gardens. We have enormously expanded our digital offerings. We have supported over 1.2 million educational visits to our sites.
As Chair I always aim to bring together a Board who are diverse in ideas, in background, in experience, in outlook and in the views they express. I encourage robust debate around the Board table. We work very closely with the Senior Management Team, supporting them but also challenging them. If you think you can make a difference and are willing to commit the time to do so, I warmly welcome your application. The rewards are great, not in financial terms but in the satisfaction of supporting the charity, of putting your own skills to good use and developing them further, and of networking with others who have a shared passion for keeping alive the history of this nation.
Yours faithfully,
Tim Laurence