Welcome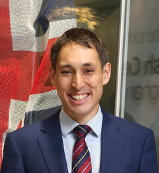 About the China and Hong Kong Directorate
This is an exciting time to join the Department for International Trade (DIT). Our aim is to promote British trade and investment across the world which is vital for the prosperity of the UK. DIT brings together policy, promotion and financial expertise to break down barriers to trade and investment in markets across the world to help businesses succeed. This is a great opportunity to be part of an international team that contributes to the success of the UK's trade goals.
As one of the nine global regions, operating in 108 countries, the China and Hong Kong Region  is DIT's largest overseas network. Led by Her Majesty's Trade Commissioner, we have 180 staff across six posts- the British Embassy in Beijing, plus Consulates in Hong Kong, Shanghai, Guangzhou, Chongqing and Wuhan – DIT. As an integral part of the One HMG network in China and Hong Kong, we offer a fast paced place to work at the heart of UK:China Government relations.
The China Network believes that having people from different backgrounds (gender, race, sexuality, socio-economic, educational, geographical, family circumstances) makes it a better team in every way. We encourage all applications. And we are happy to talk to individuals about what flexibility is possible to help you take up the job.
John Edwards
HM Trade Commissioner in China