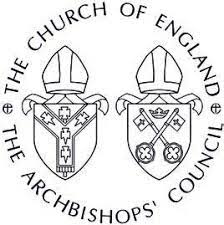 The Archbishops of Canterbury and York, as the Presidents of the Archbishops' Council, are seeking a lead officer for Minority Ethnic Concerns, charged with driving change across the Church of England in fulfilment of the gospel commitment to be a church for all people and to work to eradicate racism at all levels of church life.
Because these goals are key to the priorities of the Archbishops of Canterbury and York, the Adviser will have direct access to both Archbishops on a regular basis. This is a new development.
In order to give the Adviser a strong collegiate base within the church's structures, the post will be based within the Mission and Public Affairs Division where the postholder will be supported by a team working on a wide range of issues, representing he church in the public arena and in Parliament. The postholder will work closely with the Committee for Minority Ethnic Anglican Concerns which is a forum for BAME/UKME voices within the church.
The Current Context
The Archbishops and the House of Bishops have reiterated their commitment to tackling racism in all its forms within the Church of England. In June 2020, the House endorsed a proposal to form a Task Group Previous reports into, and apologies for, racism within the Church have not resulted in sufficient progress towards racial justice, equality and inclusion. The House proposes setting up a Task Force to enforce a zero-tolerance approach to racism and to establish an on-going body (provisionally called an Archbishops' Racism Action Commission) to bring about genuine cultural and structural transformation.
The establishment of the Task Group and Commission will change the working relationships of the post. Once they are running, and their direction of travel is clear, the job description will be adjusted to take this into account The objective always will be to maximise leverage for change and minimise bureaucracy.