Welcome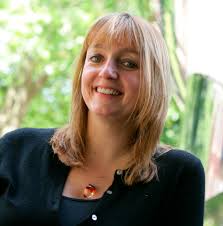 Thank you for your interest in joining the Arts Council.
This is an exciting and pivotal point in our history. We have just launched our new 10 Year Strategy and the London Area Director has a critical role to play in ensuring its effective delivery.
By 2030, we want England to be a country in which the creativity of each of us is valued and given the chance to flourish, and where every one of us has access to a remarkable range of high-quality cultural experiences.
London, as our country's capital and a global city, has a vital and exciting role to play in delivering this vision. As the Area Director for London you will be part of the Arts Council's national leadership team, ensuring culture thrives for the benefit of all the communities of London and for the country. London is England's most diverse city. One of our challenges is that the artists, organisations and audiences that benefit from our funds don't reflect this diversity. You will play an important role in helping us change this. We want people in London, from every community, to see themselves reflected in the work that we fund. We also want to help nurture the next generation of cultural practitioners, participants and audiences so our work with children and young people is a central part of our new strategy.
The Arts Council invests money from government and from the National Lottery in artists, arts organisations, museums and libraries across England. You will lead the London team of over 80 staff who support activities across the whole of the cultural sector, from some of the largest national institutions such as Royal Opera House, Southbank Centre and National Theatre to the smaller, newest entries to our National Portfolio like Ballet Black, Zoo Nation and Small Green Shoots.
You will be responsible for managing a substantial budget, approximately £250 million each year. You will lead our relationships with a range of stakeholders including the Greater London Authority, London Councils, local and national politicians, cultural organisations and their leaders and National Lottery distributors. You will be working at a very senior level, maintaining a high profile as the lead representative of the Arts Council in London. You will have my support and the support of your colleagues but will also have a high degree of autonomy to ensure the successful delivery of our strategy in London.
We are looking for candidates who know about and are passionate about culture in London. Leadership experience in a complex organisation, at scale, is important, though you might have gained this outside of the cultural sector in a charity, local authority ,creative industry or a grant-giver, for example.
This is an exciting and challenging role. Come and join us in creating a bold and inclusive future.
Laura Dyer, Deputy Chief Executive, Places and Engagement