Welcome from Chair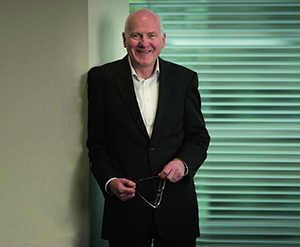 Thank you for your interest in becoming a non-executive Board member with A2Dominion.
We are living in unprecedented times, but for housing providers it is particularly true.  In the last few months A2Dominion has been at the forefront of the response to Covid in many areas.  Most notably working with our vulnerable customers to provide care and support.  I have been very proud of our response in which we have maintained services at near-normal levels, with many staff going the extra mile to help our customers, far more than simply emergency services.  This resilience and 'can do' approach is simply the way A2Dominion works.
Throughout lockdown the remainder of A2Dominion's work has carried on.  In April we introduced our new Corporate Strategy and supporting Corporate Plan setting ambitious targets for the next five years.
We are one of the largest providers of new housing in London and the south-east of England targeting the delivery of more than 6,000 new homes in the Plan period.  We own or manage over 38,000 homes across a range of tenures and continue to focus our efforts on improving the range and quality of services we provide.  The Group is also half-way through an exciting transformation project called 'Fit For The Future'.  Through this we are redesigning and rebuilding our systems across the whole Group.
As a major housing provider A2Dominion is well used to coping with change and the Board is a main driver of this.  We are currently reviewing our arrangements and delegations to make sure we maintain the highest standards of governance with clarity over the roles of the Board and Executive.
Joining our Board at this time promises to be an exciting opportunity.  I really hope you will look to apply for a position on our Board.  If you can bring strategic oversight to our work, are prepared to constructively challenge and help shape the future of one of the region's largest housing providers we would love to hear from you.
Although our main aim is to recruit Board members with the behaviours necessary to be a non-executive within a large organisation we are particularly keen to hear from people who will bring a diversity of thought and background and in particular have experience of:
Funding and finance, preferably within real estate lending or property development or investment
People and/ or change management
Data usage/ technology
I look forward to receiving your application.